828 Washington Ave. Montgomery
, AL
36104
United States
1-800-537-6867
1-334-262-4177
Executive Director's Message
You are here:
Home
/
Executive Director's Message

AERA Executive Director
Janice J. Charlesworth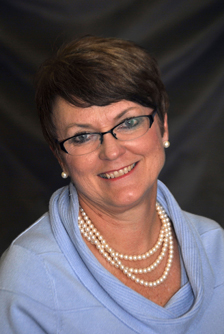 While attending the NEA-Retired Annual Meeting in June, a comment made by NEA President Lily Eskelsen Garcia has really stayed with me. She said, "Don't hope for change – we need to be the change." Per Merriam Webster Dictionary: "change – verb; means to make different." Even in retirement, your action is needed! We can't always accept things the way they are – we must work to change the outcome to benefit retired educators.
Some change is good like the change in foliage to fall's magnificent colors, the change in lifestyle after retirement, or even the change in our mood. However, a lot of people will tell you, "I like things just the way they are." As we age, we learn that everything changes over time. Our health, our looks, our income, our grandchildren and great grandchildren all change our lives.
AERA has changed over the years. We changed our name from the Alabama Retired Teachers Association to the Alabama Education Retirees Association, we changed from nine to 10 districts by adding Higher Education local units, and we changed the way we lobbied. All of these were needed to survive and thrive. However, one thing never changes – members who make this association great! Membership on the other hand needs to change. Each year more and more active educators from all levels are retiring. It is critical that we recruit those who are retiring as they have a lot on the line in regards to their financial security. AERA loses over 1,000 members each year due to death. Therefore, we must recruit 1,000 new members just to keep our membership numbers even! We need to recruit more than 1,000 retired educators in order to grow.
Recently, AERA mailed dues notices to those who pay their annual dues by check. Also, approximately 30,000 recruitment letters were mailed to non-members. Maybe you know someone who received a letter. Ask around and encourage education retirees to join the only association working to protect their benefits. You, the member, are the best recruiters! Growth in membership is critical to AERA's success.
If you need a membership form, visit our website at www.aerainc.org or call the state office and we will mail you a form. Give the form to a retiree and encourage them to select the option to pay their dues from their benefit check. That way, they will always remain current on membership. Remember, the benefits offered by AERA and AEA means our membership doesn't cost you…"It pays to be a member!"

Janice J. Charlesworth