828 Washington Ave. Montgomery
, AL
36104
United States
1-800-537-6867
1-334-262-4177
Executive Director's Message
You are here:
Home
/
Executive Director's Message

AERA Executive Director
Janice J. Charlesworth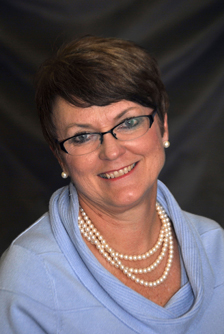 I have heard from many members over the years who have told me, "you will know when it is time to retire." Well, I be-lieve that time is fast approaching! I have informed the board of directors that I plan to retire February 1, 2018. It is time for me to enjoy being a grandmother and so much more. I am confident that AERA President Teresa Noell will put together a strong search team to find just the right person to lead AERA. I have truly enjoyed representing retired public educators, and I will miss the daily contact with our members. Ron Lewis once said, "Whether you are just entering the workforce or nearing retirement age, planning for the future is critical." AERA will continue to plan for a secure future for all education retirees.
However, right now, I still have a job to do and there is a lot going on! We have two bills in the legislature and I am hopeful they will both pass. Thanks to our friendly legislators, Senators  Del Marsh, Gerald Dial, and Tom Whatley; and Representative Connie Rowe for speaking up for retired public educators.
AERA committee orientations were conducted in May. We welcomed new committee members along with seasoned members. Everyone is ready to do their job!
Plans are underway for our nine Annual District Meetings beginning in July (Click Here For Dates). Again, this year, we will have representatives from PEEHIP and UnitedHealthcare® to address issues and provide updates. These meetings are free and open to all retirees. It will be well worth your time.
I must say that this year's Annual Meeting might have been the best one yet! Everyone enjoyed the location at the Pelham Civic Complex, the food, and especially the speakers. Speaker of the House Mac McCutcheon provided an update in the midst of Governor Bentley's fiasco and resignation. AEA Executive Director Dr. Brenda Pike gave members hope that AEA has righted the ship and moving forward. The Community Service and Unit of Excellence Awards were highlights of the Business Session. The luncheon speaker, WBRC Fox6 News Reporter Jeh Jeh Pruitt was very entertaining. The highlights during the luncheon were the installation of officers and the awarding of foundation scholarships to nine active educators. Overall, it was one meeting that you should not have missed! Each year we ask ourselves how we can improve the meeting for the next year. With the location change pleasing to most, AERA will conduct the 2018 meeting at the same location for starters. So mark your calendar for May 8, 2018 for the AERA Annual Meeting. You don't want to miss it!!
Summer is almost upon us, although spring sometimes feels like summer! I hope you will find time to be engaged with your local unit, attend one of the nine Annual District Meetings, and look to recruit new retirees this summer. AERA counts on our members to get the job done, and your efforts are truly appreciated.

Janice J. Charlesworth