828 Washington Ave. Montgomery
, AL
36104
United States
1-800-537-6867
1-334-262-4177
Executive Director's Message
You are here:
Home
/
Executive Director's Message

AERA Executive Director
Janice J. Charlesworth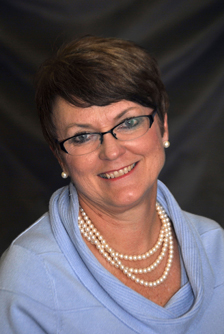 It's football season in Alabama! That means Pop Warner, middle school, high school, and of course college games every week until mid-December. Folks around town talk stats on players, how their team played or didn't play. It is an exciting time for football fans.
 The Annual District 6 Meeting featured a football "Kick-Off" theme led by District 6 Director Joy Seybold aka the Head Referee. AERA President Teresa Noell was the Commissioner of the league with many supporting coaches and players. The message of "kicking-off a great year with AERA" was very well received.
My role was Head Coach of AERA. I decided to use "The Process" utilized by The University of Alabama Head Football Coach Nick Saban. I believe this process can be utilized in many areas including AERA's upcoming year. "The Process" has several steps that we can apply to our work including:
• Don't defeat yourself before you get started with negative thoughts. Each year the AERA Board of Directors and staff believe we will grow our membership and be successful.
• Seize the moment. Each time you meet an education retiree who is not a member, urge them to join AERA and be on the winning team.
•Nobody succeeds without help from others. It takes team effort. AERA's team consists of our members across the state.
• Stay focused. In the upcoming 2018 Legislation Session, Senator Gerald Dial is sponsoring a 13th check bill for all TRS participants. Our team will need to push this bill through the House and Senate to score a big victory!
• Be persistent. I believe retired educators know how to stay on task! Never give in or give up.
• Expect competition. There will be those who don't want to see retirees get ahead. Be prepared.
• Believe in others and be a team player. It is important to remember we all need to carry the
same message. We need to know the playbook.
• Believe you will succeed. Have faith in our future endeavors and AERA will be successful.
I hope your team has great success this year! Maybe your grandson is playing on the high school football team or your granddaughter is a cheerleader. They practice hard and prepare each week. Your hard work promoting and protecting your benefits will pay off with a secure financial future.
 "WE ARE AERA!"

Janice J. Charlesworth