828 Washington Ave. Montgomery
, AL
36104
United States
1-800-537-6867
1-334-262-4177
Executive Director's Message
You are here:
Home
/
Executive Director's Message

AERA Executive Director
Janice J. Charlesworth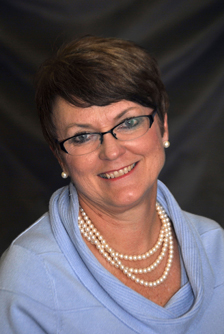 Most of us are familiar with the writings of Harriet Beecher Stowe, but do you know about her brother, Henry Ward Beecher? He was born in 1813 and was a man ahead of his time in his thinking as he supported abolition and women's suffrage.  Henry Ward Beecher was a clergy and activist. I am using one of his quotes to start the new year, "Every man should be born again on the first day of January. Start with a fresh page."
Have you started 2017 as a new year with new challenges? I have an easy challenge for every member—to write a letter to their legislators. This letter should include a personal story of your years spent in public education and a reminder that each and every paycheck you received had 5 percent taken out and put into the TRS for your pension. Here are our concerns to be included in each letter:
Continue to fund the TRS as you have done in the past.

Stay out of the business of the RSA.  The legislature has enough on their plate.

Find the funding for a 13th check for TRS retirees.  It has been more than 11 years since public education retirees have received a COLA.  State employees received a 13th check three years ago, from a fund that is in worse  shape than the ETF.  TRS retirees have also gone ten years without a 13th check and

the time is now

.

Support legislation to create a COLA Trust Fund. No cost will be attached to this fund. It will be managed by the RSA. This is a vehicle to fund future COLAs.

Finally, keep the state's promise made to all education employees that in retirement you will have a pension and affordable health insurance after spending your career preparing public education students to be contributing citizens of Alabama.
Urge your legislators to listen to Alabama residents and those who are involved in the day-to-day process of public education.  We do not need help from out-of-state think tanks telling us how to improve our state. Their help in other states has spelled disaster. I believe Alabama can avoid using outside entities, and we can work to improve our state from the inside out. Mail your letter to your Alabama Senator(s) or Representative(s) at 11 South Union Street, Montgomery, AL 36130. This is not a complaint letter, but a letter from a concerned constituent.
So as we enter a new year let's remember the words of Theodore Roosevelt, "Do what you can, with what you have, where you are."  Everyone can write a letter from the comfort of their home and make a difference. The cost and time is minimal, but the effort will pay off dividends during the 2017 Legislative Session

Janice J. Charlesworth